by Andrew Looney, May 2011
Here's a look inside our favorite Amsterdam Coffeehops. First is my traditional favorite, Abraxas:

And this is my new favorite, Amnesia, which our group chose as the Best Overall Coffeeshop. This is the view looking into the shop:

Another of our favorite places to stop was the Dampkring (which has been remodeled since it was featured in that scene in Oceans 12):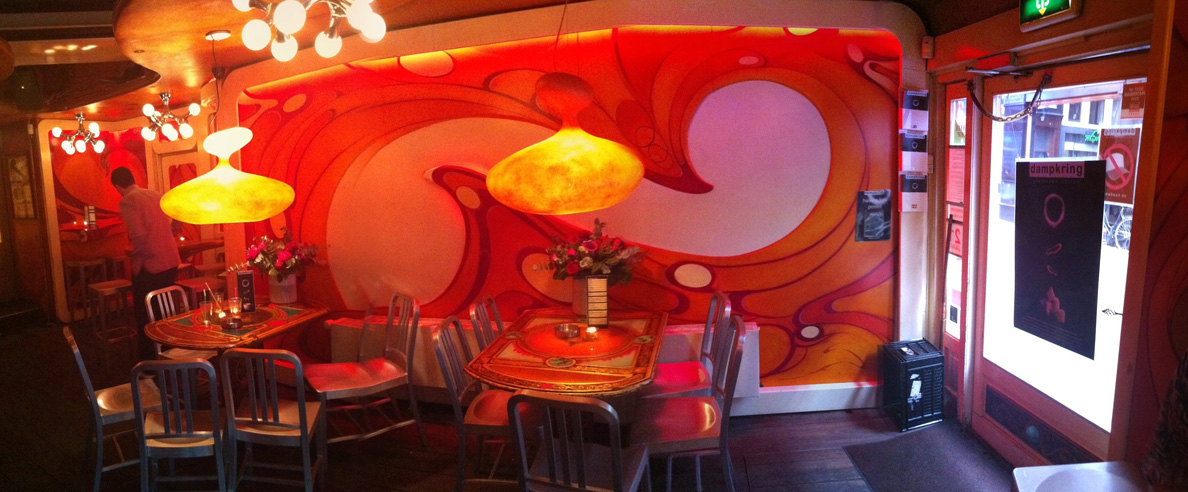 This is the Greenhouse Centrum, our favorite of the Greenhouses:

I'm actually not a fan of actual coffee, so I consume a lot of mugs of hot chocolate while visiting coffeeshops: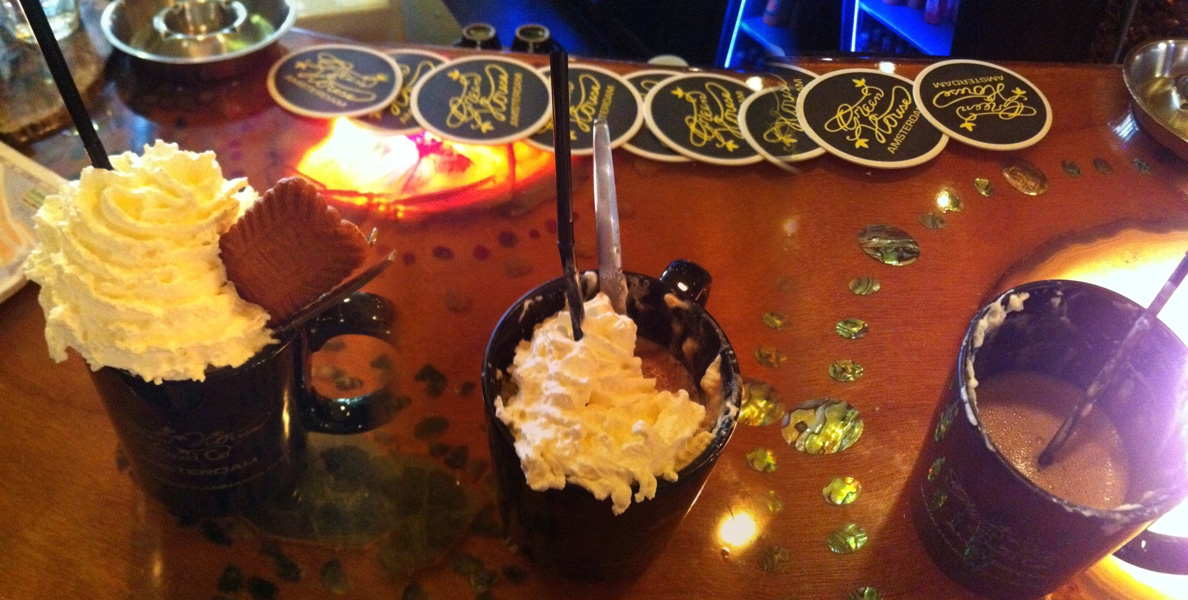 Grey Area is one of the better known coffeeshops, but it's also one of the smallest. (Also, Zaphod Beeblebrox shops there.)

Stone's Corner is also very small but it has grand style:

It should be noted that these places usually have a lot more people in them than these photos make it seem. For example, it took some waiting around to capture the image above, since those great spots by the window are rarely so unoccupied. But many folks in these locations don't want their photos taken there, and anyway people in the pictures makes it harder to see the spaces.
The most successful coffeeshops have several locations around town. Here's a look at Abraxas Too:


The Rokerij has 4 locations. This is the original:

And this is Rokerij #4: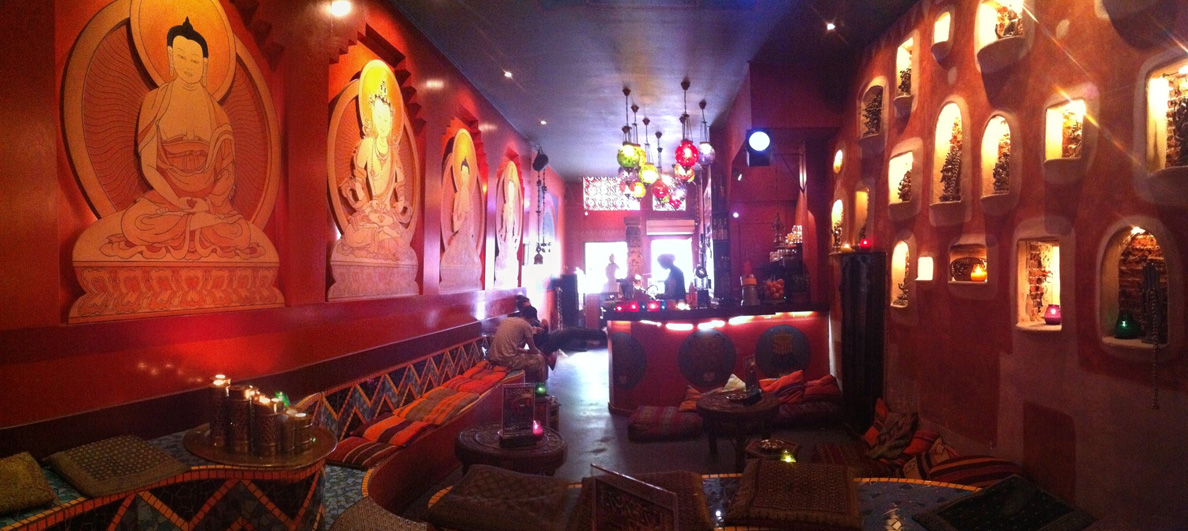 This place with the groovy forest theme is called Resin:

Another really attractive shop is this one, called 1e Hulp:

Last but certainly not least is the Bluebird. This is the entry area on the ground floor:

...but the space upstairs is really where it's at:

We went to a lot of other coffeeshops, too. If you liked these images, check out Bonus Galleries 7-A and 7-B for 30 more coffeeshop panos.