Cats in my Belfry
Here are some pictures of me with my cats.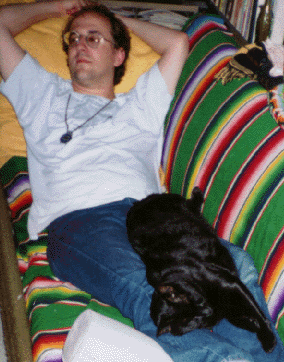 This is Iggy, the greatest cat I've ever known. Sadly, he is gone. But I still think about him a lot.
Next we have Aslan. He's a real sweetie, easily the most friendly and personable of the cats we currently have living with us.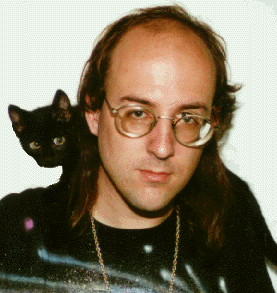 This is Terl when he was very young. He's much bigger than this now.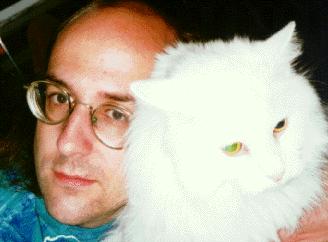 Lastly, this is Marley. He didn't feel like posing for this picture.