Lisa Joy Dickson
multimedia artist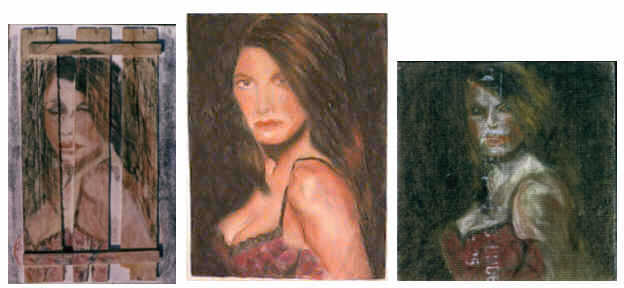 "Victoria's Secret Triptych"
L. Joy has produced several professional works, many of them on commission. Her own art often has as its subject women, or their spiritual form the faeries. She has been known to take a simple figure study and produce it in varied media or colors. She is available for commissioned works, and some of the paintings and pastels displayed on the next pages are for sale where noted.
You can contact Lisa via e-mail care of LJoy Studios' Web host.
Paintings and Other Artwork By LJoy
"Snowflake" Series