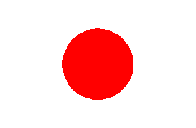 Two weeks in Japan, Autumn, 1999 - my daily reports, plus some general commentary.
October
November
More: Ten General Observations (don't miss)

Bonus - Glossary of Japanese terms
This story is one of the many in the Rec.Travel Library
---
Note: Photographs included are usually thumbnails, but this may not be obvious since I turn off borders (and link underlining too, by the way). Thumbnail means click it for the whole image: a larger view.