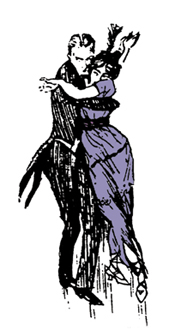 Renée Camus

TEACHING /
PERFORMANCE RESUME:
EDUCATION:
Master of Arts in Dance, American University, Washington, DC, 2000
Bachelor of Fine Arts in Musical Theatre, University of Michigan, Ann Arbor, 1992
LaGuardia High School of Music and the Arts, New York, 1988
TEACHING EXPERIENCE:



CENTURIES HISTORICAL DANCE

Founder, Artistic Director


A professional performance troupe dedicated to recreating and presenting period social dances in a historically accurate manner. Sponsors Ragtime Tea Dances. Performances include the Maryland Renaissance Festival and Virginia Grand Military Band concert.





MONTGOMERY COLLEGE

, Rockville, MD Adjunct Lecturer


Teaching Tap, Jazz, and Latin dance, with choreography pieces in the end of semester Showcase.





AMERICAN UNIVERSITY

, Washington, DC Adjunct Lecturer


Adjunct Faculty, teaching and advising students in Beginning Tap. Teaching 'Dance & Society' in Spring 2004.





JOY OF MOTION DANCE CENTER

, Washington, DC Dance Instructor


Classes in Swing and Tap, and workshops in Clogging.





BACKSTAGE DANCE STUDIO

, Columbia, MD Dance Instructor


Child and Adult classes in Irish step dance. Choreographed and taught dance for end of the year recital.



PERFORMANCE EXPERIENCE:



DANCING ON COMMON GROUND

Atlanta, GA


Vocal soloist and dancer in the cast of a Tap/Irish/Clogging show that tours the United States.





WHAT GOES AROUND, COMES AROUND

Washington, DC


A thesis lecture/performance comparing the Cancan and the Charleston, using steps reconstructed from period sources.





PEDANTICS

Frederick, MD


A percussive dance ensemble specializing in Appalachian Clogging and Flatfooting.





TAPPENING

Washington, DC


A rhythm tap ensemble; Heidi Schultz, Director. Upcoming concert: June 21 and 22, 2003, at Joy of Motion in Friendship Heights.





THE SOCIETY FOR AMERICAN MUSIC ANNUAL CONFERENCE

Kansas City, MO


Presented lecture/demonstration on Ragtime Dance, with original choreography using steps reconstructed from period manuals.





1897 SOCIAL DANCE EXHIBITION IN THE GREAT HALL

Washington DC


Exposition of dances from the 1890s in celebration of the reopening of the Jefferson Building at the Library of Congress.



WORK EXPERIENCE:



LIBRARY OF CONGRESS

, Music Division, Special Collections Library Technician


Processing and categorizing materials from the Martha Graham Trust for the purpose of organizing an archive collection.





DANCE HERITAGE COALITION

, Washington, DC Administrative Assistant


An alliance of major dance collections formed to strengthen dance documentation.



RELATED EXPERIENCE:

Member of the Society for Dance History Scholars, the Country Dance and Song Society, and the Society for American Music.
Choreography for productions, including

A Little Night Music

,

Romance/Romance

(also co-directed),

Into the Feet

, a choreography showcase, and

Celtic Crossing

, a dance piece combining Modern and Irish dance.
Training in Renaissance and Baroque Dance; English, American, and Scottish Country Dances; Folk and International Dances; Morris and Sword dances; Vintage and Ballroom Dance; Salsa, Mambo, Tango and Latin dance; East and West Coast Swing.

updated: 8/11/04