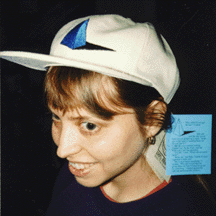 Presenting the official hat of Wunderland.com: a hemp baseball cap with a blue icehouse pyramid embroidered on the front. You can tell its official because it has our URL stitched on the back.
Each hat comes complete with a slightly explanatory story.
This item is available exclusively in the Dangling Carrot.