Thursday October 30, 1997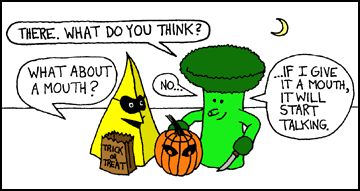 It's been a busy week.
Our most important news is that the Wunderland Gift Shop now accepts CREDIT CARDS! Those of you who've been putting off ordering a Fluxx deck because it's too much trouble to find an envelope and a stamp can now order with all the ease of modern electronic commerce. Or at least, you will soon... we're actually still waiting for the digital id that will allow us to accept credit card orders through our secure server. If you just can't wait to order something with a credit card, though, you can fax the card info or leave it with our telephone answering robot.
Also new this week is a whole new top level page for Wunderland.com, and with it, a Table of Contents that organizes our site's information in yet another way, differing from the original visual map and the more recent narrative overview.
Also, I've decided to start putting all of the stories from My Secret World online, as I'm doing with The Empty City. Again, there'll be one new installment per week. New this week is a little thing called Pursuit.
And as if all that weren't enough, I'm also going to start putting some more of my favorite recipes online, via the electronic cookbook called Cooking with the Emperor. Ember is doing the same thing on her food page, and Ellen's recipe for jambalaya went up this week.
Yet more new stuff:
Happy Halloween,

---