by Andrew Looney, February 2011
This gallery begins during our recent holiday celebrations:

Above and below are views of my parents' house, where I've eaten Christmas dinner every year since 1963. From left to right below you see Eric, Kathi, Rash, Howard, Shaun, Sarah, Sharon, Judy, Leslie, Jeff, James, Alison, Kristin, my Dad, and my Mom.

Just after the holidays, Kristin (and our friends Gina & John and Renee & Alex) went off on the amazing JoCo Cruise Crazy cruise. Here are some of her best panos from that trip, which included a stop in Jamaica:

Gaming was big on the cruise. Here we see John Hodgman and Famous Tracy in a high-profile Scrabble showdown:

Along the way, Kristin got to show off her Rubik's Cube solving prowess to a crowd that included Peter Sagal (seated next to her), Mike Phirman (on the far right) and JoCo himself (in the middle, with 2 heads):

Kristin also ran an event of her own on the cruise: She ran the first ever Pirate Fluxx Tournament! It certainly seems appropriate for that to have happened on a ship... Check out Kristin's event report for more stories about the cruise.

On a more somber note, Alison's grandfather recently passed on. Here's a glimpse of the memorial displays which Alison helped create. At the top in the center is a photo of Alison and her grandfather, standing in front of a huge art project Alison did in high school. It's an amazing periodic table of the elements made of ceramic tiles, which is still on display at Georgetown Day School. Her grandfather, Edward Miller, built the huge wooden display case that houses all the tiles. Anyway, Rest in Peace grandpa Miller...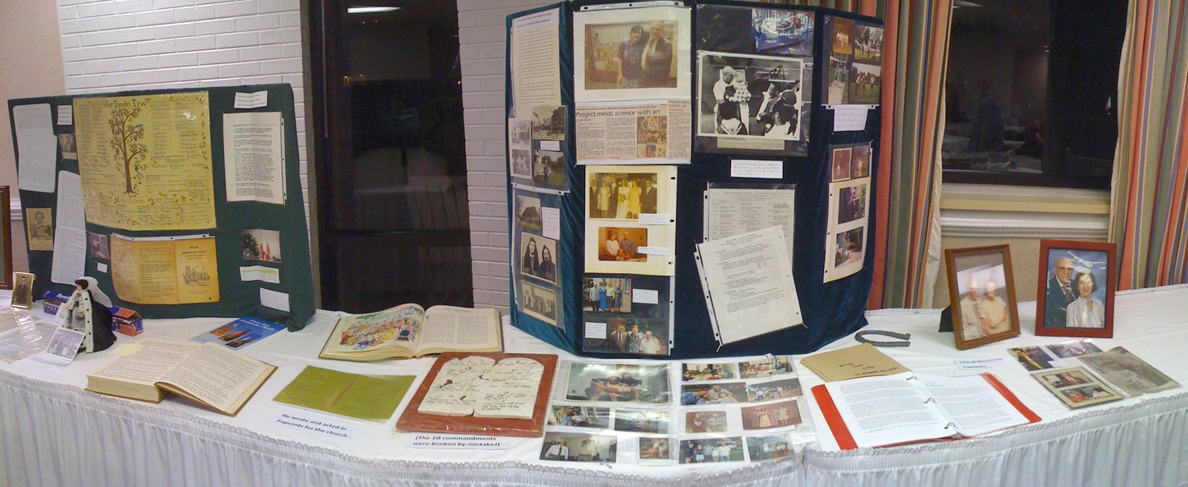 Borders book stores has been doing these weekly game night events, so Kristin & I showed up at one to demo some Zombie Fluxx:

We also dropped in one Saturday at the Labyrinth game store on Capitol Hill for some focus group testing with some of their customers and the owner Kathleen, shown here: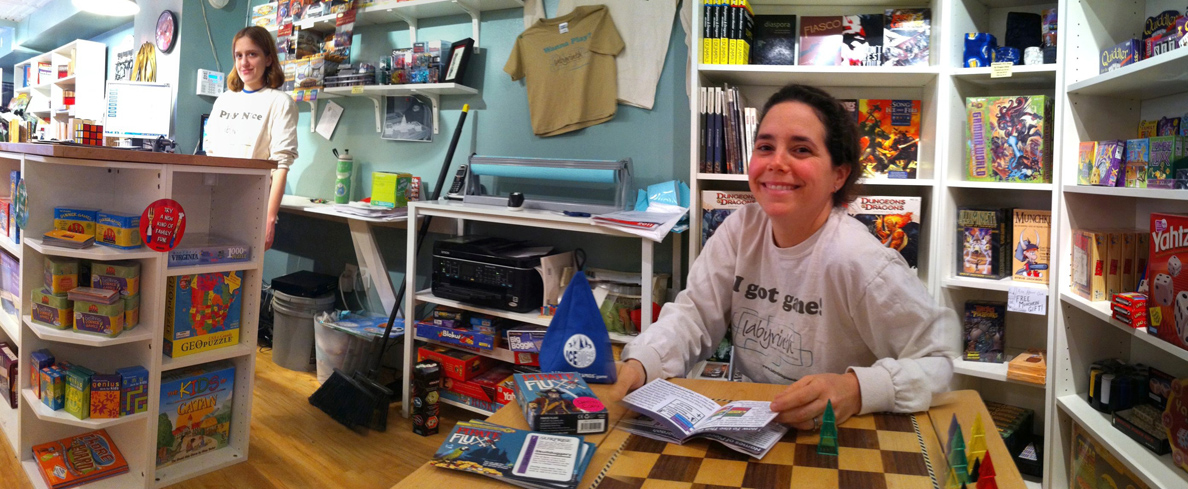 Lastly, here's another meal at IHOP, this time joined by Rink and Davy and their 8-year old son Eli, with whom I playtested Star Fluxx:

See Also: Gallery #1, Gallery #2 and Gallery #3