Thursday November 6, 1997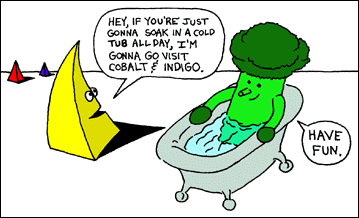 The big news of this week is that Leah and Frank got married!
Secondly, I've added 9 new images to the Image Wall, including several very nice ones of Ember taken before she cut her beautiful long hair. She incidentally is looking for a job, so if you know of anyone who's ready to hire someone in the fields of Graphic Design, Website Design, or Webmastering, she'd like to hear about it.
Back in August, we upgraded our server and began collecting serious statistics on who's visiting wunderland.com, where they're coming from, and what they're looking at. Well, we started studying the statistics we've collected since then, and we found 'em pretty interesting.
First of all, the most popular page here is the Shrine of Long Hair Worship. In the last 2 months it's been hit 4889 times, which means there are a lot of long hair fanatics out there. To help them find what they're after more quickly, I've created a Long Hair Index.
Secondly, having looked at the list of pages on other people's sites that are leading surfers out to wunderland.com, we've realized there are a couple of sites that are generating the lion's share of our hits. By way of thanking these Wunderland Boosters for the traffic, we've decided to point our people to them and to send them each a gift from our gift shop.
Thirdly, the web really is making ours a global community. People from everywhere imaginable have visited wunderland.com. We've had hits from Uruguay, India, Brazil, Hong Kong, the Czech Republic, Estonia, Latvia, Chile, Kuwait... plus of course, Malaysia. Wow!
Other new stuff:
Happy Saxophone Day,

---