Thursday December 4, 1997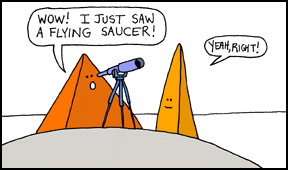 MAJOR BUMMER! We just discovered that there's been something wrong with our secure server, which has caused all orders submitted during the last 3 weeks to go directly into the digital trashcan. If you ordered something from the gift shop after November 13th, you'll need to re-submit your request. Sorry!
Why'd it take us so long to figure this out? Well, for one thing, we were out of the country.
People who've known me for a long time know that I grew up drug-free, staunchly refusing to try anything illegal, despite a lot of peer pressure to try marijuana. However, my questions about the drug have nagged at me over the years, and with the topic of legalization often appearing in the news of late, I decided I needed to find out for myself, once and for all, what it's really like. Since it's legal to smoke pot in Holland, I decided to go to the High Times Cannabis Cup, held last week in Amsterdam, as a sort of undercover reporter.
I was amazed at what I learned. I return, convinced that our marijuana laws are a disaster at every level and must be repealed. I have written an extensive report on my findings, entitled "Stoners in the Haze: an Investigative Report." I urge you to read it, and join the growing movement to decriminalize cannabis. I also urge you to point anyone you know who might be interested to this report.
Other new stuff:
Work for Peace,

---