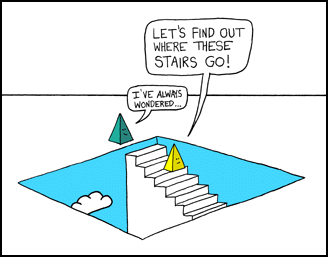 First, the New Stuff:
Chapter 51 of the Empty City (in which the Princess takes Dave to meet her father, the Emperor of Mars)
Capsule descriptions for the rest of the entries in the News Archives
---
Although still recovering from our busy summer convention schedule, we've decided to get a booth at another big event, this time in Boston: the Ninth Annual Freedom Festival, to be held on the Commons on October 3rd.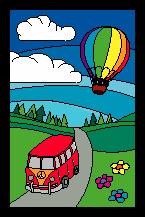 Since this is a marijuana legalization rally, the people who attend are likely to be attracted to the visual style of Aquarius, and since the event planners expect to draw crowds ranging from 50,000 to as many as 100,000, we figured we couldn't pass up this marketing opportunity. So we've booked a booth in the vendor's area and plan to set up our portable living room once again. We're also printing up a new sticker, this one with a coupon on the back worth $2 off the purchase of an Aquarius deck, if you buy it at the Festival, where we'll be giving these stickers away as promos. We'll be getting 10,000 of these stickers made, and since the event is only 5 hours long, we'll be looking for help in handing them out to the crowds. Our van will be full of stuff, but if you're looking for an excuse for a road trip (or if you're already planning to be there) then please look us up when you get there and help us pass out these cool-looking stickers.